Making money as a photographer offers various opportunities to showcase your creativity and passion while earning a living. Here are ten ways to monetize your photography skills: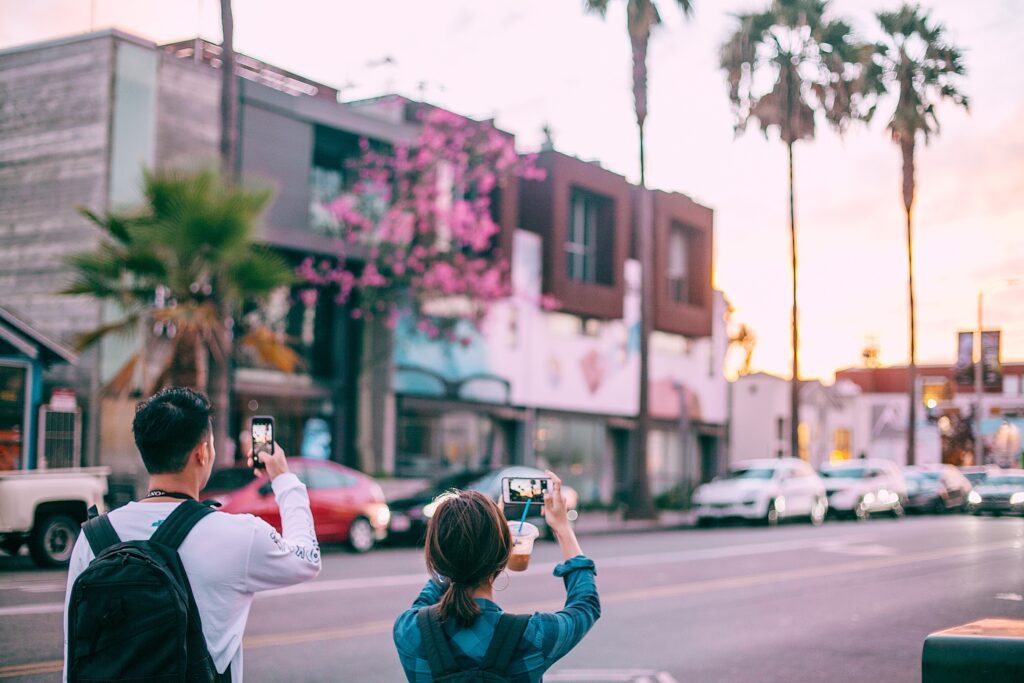 1 – Freelance Photography: Offer your services as a freelance photographer for events, portraits, weddings, or commercial projects. Create a portfolio website to showcase your work and attract potential clients. Platforms like Upwork (www.upwork.com) and Freelancer (www.freelancer.com) can help you find freelance gigs.
2 – Stock Photography: Submit your high-quality photos to stock photography websites like Shutterstock (www.shutterstock.com) or Adobe Stock (stock.adobe.com). Earn royalties when your images are licensed and downloaded by individuals, businesses, or organizations.
3 – Print Sales: Sell prints of your photographs through online marketplaces like Etsy (www.etsy.com) or Fine Art America (fineartamerica.com). Alternatively, set up your own e-commerce website to directly sell prints to customers.
4 – Photography Workshops and Courses: Share your knowledge and expertise by conducting photography workshops, courses, or mentorship programs. Create detailed course materials and offer them through platforms like Teachable (teachable.com) or Udemy (www.udemy.com).
5 – Photo Tours and Travel Photography: Organize and lead photography tours to popular destinations, combining your passion for photography and travel. Offer unique experiences to participants and help them capture stunning images. Promote your tours through social media, travel websites, and photography communities.
6 – Photo Editing and Retouching: Utilize your editing skills to provide photo editing and retouching services for clients. Establish your online presence and showcase your editing expertise on platforms like Fiverr (www.fiverr.com) or Upwork.
7 – Product Photography: Collaborate with businesses to capture high-quality product images for their websites, catalogs, or advertisements. Develop a portfolio specifically showcasing your product photography skills and approach local businesses or online retailers to offer your services.
8 – Photojournalism and Editorial Photography: Pitch your photographs to magazines, newspapers, or online publications for editorial assignments. Tell compelling stories through your images and build relationships with editors or photo agencies in your desired field.
9 – Photography Blog or YouTube Channel: Share your knowledge, tips, and behind-the-scenes insights by starting a photography blog or YouTube channel. Monetize your content through advertisements, sponsorships, or affiliate marketing.
10 – Licensing for Commercial Use: License your photographs for commercial purposes, such as website banners, advertisements, or marketing materials. Websites like Getty Images (www.gettyimages.com) or Alamy (www.alamy.com) provide licensing options for photographers.
Conclusion:
As a photographer, you have numerous opportunities to monetize your skills and creativity. By exploring diverse avenues like freelance work, stock photography, print sales, workshops, and more, you can turn your passion into a sustainable income stream. Utilize online platforms, marketplaces, and social media to reach a wider audience and promote your services.
Creating a strong online presence, maintaining a captivating portfolio, and nurturing relationships with clients and industry professionals are key factors for success. Stay updated with current photography trends, continuously improve your skills, and embrace opportunities to expand your network.
Remember that building a successful photography business takes time, perseverance, and continuous learning. Be open to exploring new possibilities, adapting to changes in the industry, and refining your craft. Each avenue of monetization offers its own unique potential, so consider a combination of strategies that align with your strengths and interests.
With determination, creativity, and a dedication to delivering high-quality work, you can turn your passion for photography into a fulfilling and profitable career. Embrace the challenges and joys that come with being a professional photographer, and seize the opportunities to capture extraordinary moments while building a successful business.